Co-Founder: Lawrence (Larry) Solow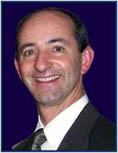 lsolow@complexityspace.com
Mobile: +1 609.230.6130
Skype: duet13
LinkedIn: http://www.linkedin.com/in/larrysolow
Working at the intersection of people, processes, systems, and strategy, Larry Solow works with clients to help them discover new possibilities for action. With extensive internal and external change agent experience, Larry gets results by creating customized solutions that are grounded in state-of-the-art theory while also being practical and user-friendly.
Larry earned a graduate degree in Organizational Communication from Temple University following his BA degree in Human Communication from Rutgers University. He is a Six Sigma Black Belt and has been certified as a "Human Systems Dynamics Professional" (HSDP) by the HSD Institute. He has presented at ASTD, SIETAR, IQPC, IAF, SHRM, Project World, Project Summit, Chaos Network, and other major professional conferences.
In addition to "Complexity Works!", Mr. Solow also co-authored, "What Works for GE May Not Work for You: Using Human Systems Dynamics to Build a Culture of Process Improvement." Additionally, he contributed "A Comprehensive Approach to Organizational Learning: Total Learning Architecture" to the book, "Learning Architectures: Building Organizational and Individual Learning" by Warren R. Wilhelm.