Co-Founder and Managing Partner: Denise G. Easton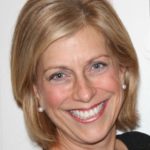 dgeaston@complexityspace.com
Mobile: +1 302.530.1072
Skype: deaston
LinkedIn: http://www.linkedin.com/in/dgeaston
Twitter: @dgeaston
Denise is an experienced entrepreneur and consultant who finds inspiration at the "complex and emerging intersections" of strategic change management, human and organizational systems, and business innovation.
Denise is the co-founder and principle consultant with Complexity Space Consulting, where her research and practice focus on helping clients build adaptive, innovative and sustainable organizations by understanding and influencing the complex dynamics across human and technological systems.
In 1999 Denise founded Adapt Knowledge, a knowledge management consulting and learning technology services firm focused on the design, development, and strategic integration of digital knowledge and learning ecologies for organizations. Adapt Knowledge has supported over 300 organizations across the corporate, public, education and non-profit domains.
Denise has published in numerous publications, peer reviewed journals and co-authored a course with fellow board member Lisa Kimball for the Plexus Institute titled "The Complexity Lens".  She contributed  "At the Crossroads of Organization Development and Knowledge Management" to the book, Organization Development in Practice.